Sickness Certification and Doctors Letters for COVID-19
Due to the unprecedented nature of the COVID19 pandemic, the NHS is under considerable strain both treating people affected by the virus whilst also continuing to care for other acute and chronic health problems.
At the Abbey Medical Centre we are prioritising the urgent medical needs of our patients and we are unable to provide medical certificates or letters for absence from work due to illness caused by COVID-19 or due to the need for self-isolation.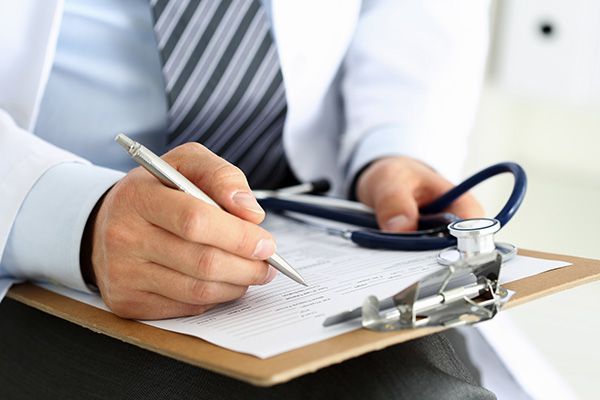 You can use NHS 111 to generate an "isolation note"
Use this service if you have been told to stay at home because of coronavirus and you need a note for your employer.
This service is only for people who:
Have symptoms of coronavirus and have used the 111 online coronavirus service
Have been told by a healthcare professional they have symptoms of coronavirus
Live with someone who has symptoms of coronavirus
If you are not sure if you need to stay at home, get the latest NHS advice on coronavirus.
If you have to stay at home but feel well enough to work, ask your employer if you can work from home. If you can work from home, you will not need an isolation note.
You can also use this service for someone else. 
Get an Isolation Note from NHS 111.
If you are in a higher risk group and are concerned about remaining at work
We are advising those who are at increased risk of severe illness from coronavirus (COVID-19) to be particularly stringent in following social distancing measures.
This group includes those who are:
Aged 70 or older (regardless of medical conditions)
Under 70 with an underlying health condition listed below (ie anyone instructed to get a flu jab as an adult each year on medical grounds):

Chronic (long-term) respiratory diseases, such as asthma, chronic obstructive pulmonary disease (COPD), emphysema or bronchitis
Chronic heart disease, such as heart failure
Chronic kidney disease
Chronic liver disease, such as hepatitis
Chronic neurological conditions, such as Parkinson's disease, motor neurone disease, multiple sclerosis (MS), a learning disability or cerebral palsy
Diabetes
Problems with your spleen – for example, sickle cell disease or if you have had your spleen removed
A weakened immune system as the result of conditions such as HIV and AIDS, or medicines such as steroid tablets or chemotherapy
Being seriously overweight (a body mass index (BMI) of 40 or above)

Those who are pregnant
If you fall into this group, we will not be able to write a letter to your employer to support your absence from work. The information is clearly laid out on the government website and it is your employer's responsibility to act on it. This is not a matter for your GP.
Published: Oct 26, 2021